What is the Azure Backup service?
Oct 10,2023 | AddOn Systems Pte Ltd
Azure Backup is Microsoft's cloud-based backup service that enables businesses and individuals to protect their data and applications in the Microsoft Azure cloud. It offers a scalable, secure, and cost-effective solution for backing up critical information and ensuring business continuity. Here are key aspects of Azure Backup: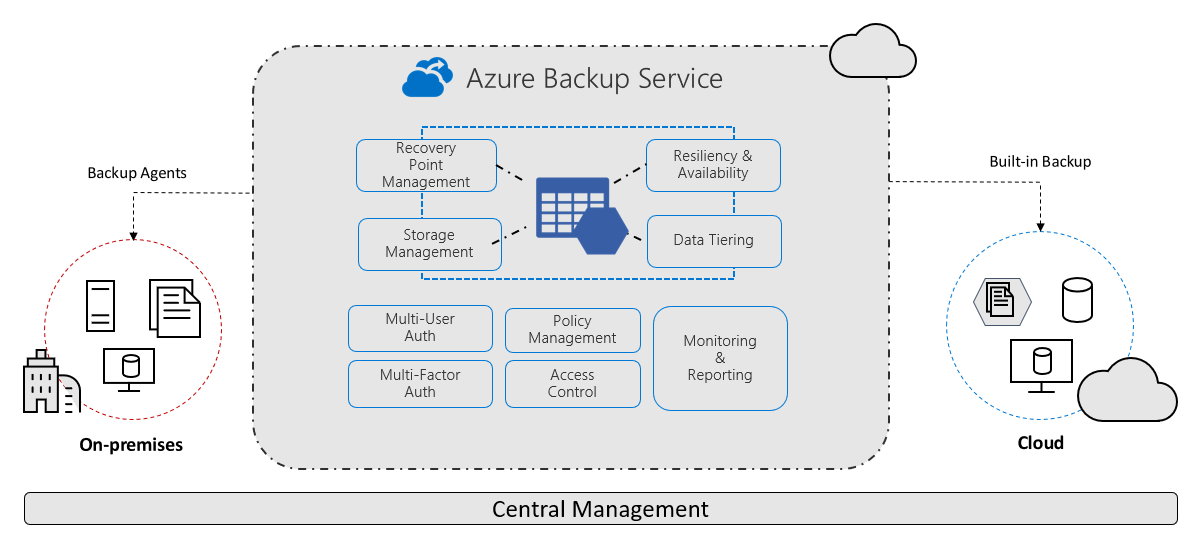 Source: Microsoft
WHAT CAN AZURE BACKUP?
Virtual Machines (VMs): Azure Backup can back up entire virtual machines running in Azure, including both Windows and Linux VMs. It supports both managed and unmanaged disks.
On-Premises Servers: Azure Backup can protect physical servers and virtual machines running in on-premises data centers. By installing the Azure Backup agent on the servers, data can be securely backed up to Azure.
Databases: Azure Backup supports backup and restore for various databases, including SQL Server, Oracle, MySQL, and PostgreSQL. It can back up databases hosted in Azure or on-premises.
File and Folders: Users can back up specific files and folders from Windows and Linux machines, ensuring critical data is protected.
Azure Files: Azure Backup can back up Azure Files, which are fully managed file shares in the cloud. This ensures that file data is protected and can be recovered in case of accidental deletions or data corruption.
Azure Virtual Network: Azure Backup supports the backup and recovery of Virtual Network configurations, including VPN settings and network security groups, allowing for easy recovery in case of network configuration issues.
Azure Blob Storage: Azure Backup can protect data stored in Azure Blob Storage, providing an additional layer of data protection for object storage workloads.
System State: For Windows machines, Azure Backup can back up the system state, which includes crucial system-related data such as the registry, boot files, and Active Directory database.
Azure SQL Database: Azure Backup provides automated backup and point-in-time restore capabilities for Azure SQL Database, ensuring data integrity and availability.
Azure Virtual Desktop: Azure Backup can protect user profiles and virtual machine configurations in Azure Virtual Desktop environments, ensuring continuity in virtual desktop infrastructure.
Application Workloads: Azure Backup integrates with various Azure services and applications, allowing for backup and recovery of application workloads hosted in Azure.
Comment