The ThinkPad Series - Your Ultimate Business Companion
Sep 11,2023 | AddOn Systems Pte Ltd
In the world of business laptops, the Lenovo ThinkPad series stands head and shoulders above the competition. With a legacy spanning several decades, ThinkPad has earned its reputation as the gold standard for professional laptops. Let's dive into what makes ThinkPad exceptional and why it's the go-to choice for businesses worldwide.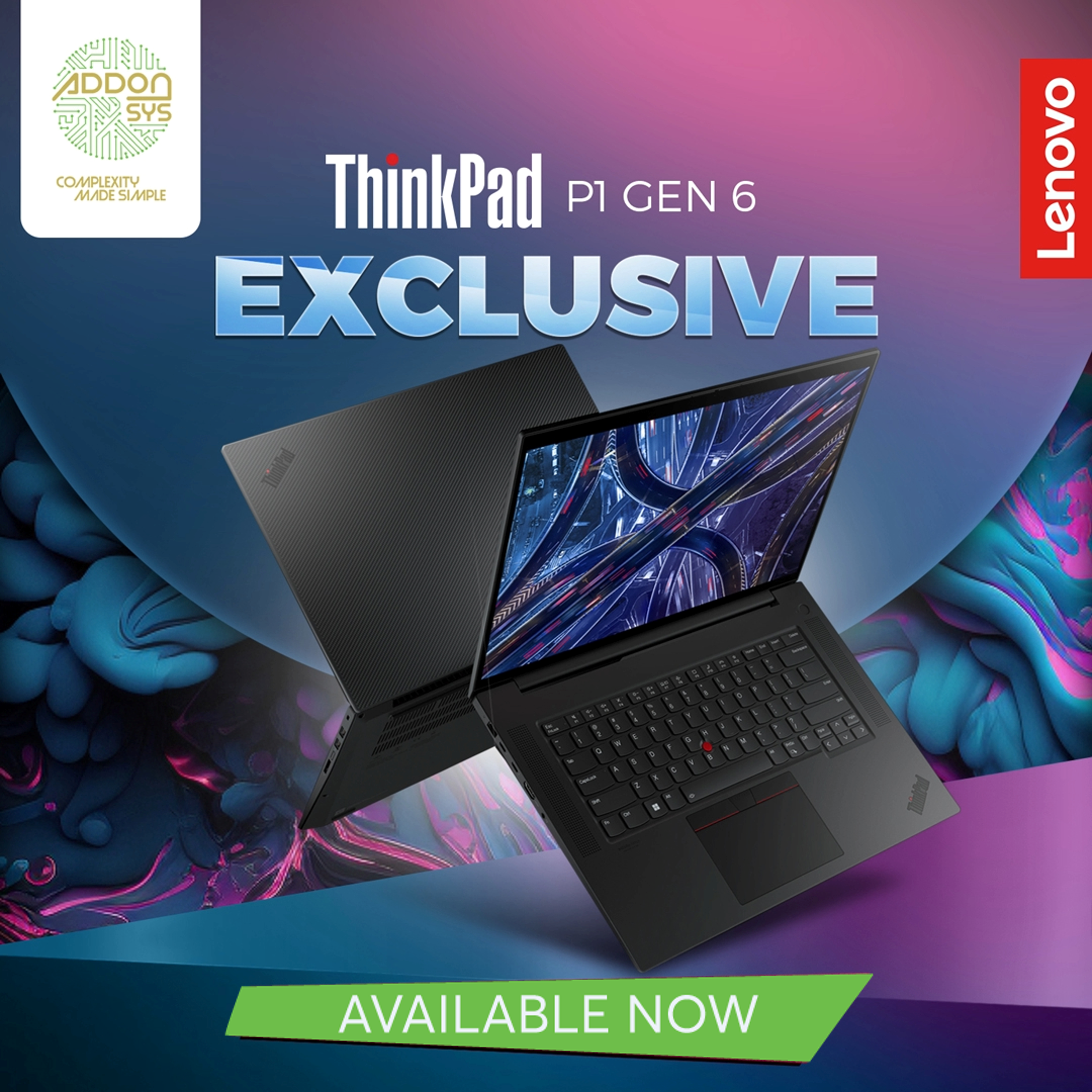 1. Durability That Defines Excellence
ThinkPads are synonymous with durability. These laptops are built to withstand the rigors of daily business life. ThinkPad models undergo rigorous testing for durability, including drop tests, spill resistance, and extreme temperature testing. The result? Laptops that can handle the bumps and spills of the modern workplace, ensuring your investment stands the test of time.
2. Impeccable Security Features
Security is paramount for businesses, and ThinkPad takes it seriously. ThinkShutter, a physical camera cover, ensures your privacy in a world where online meetings are the norm. Match-on-Chip fingerprint readers and SmartCard readers provide multi-layered authentication, keeping sensitive data safe. With discrete Trusted Platform Module (dTPM) encryption, your data remains secure even if your laptop falls into the wrong hands.
3. Legendary Keyboard and Trackpad
ThinkPad laptops are renowned for their exceptional keyboards. The comfortable key travel, tactile feedback, and spill-resistant design make typing a joy. The TrackPoint, the iconic red pointing stick nestled between the G and H keys, offers precise navigation without moving your hands from the keyboard—a feature beloved by ThinkPad enthusiasts.
4. Outstanding Performance
Business demands often require robust performance, and ThinkPad delivers. With options for Intel Core processors or AMD Ryzen processors, these laptops are ready to tackle everything from spreadsheets to video editing. Ample RAM ensures smooth multitasking, while fast SSD storage guarantees quick boot times and application loading.
5. Portability and Battery Life
ThinkPads come in various sizes to suit your mobility needs. Whether it's the ultra-portable ThinkPad X1 Carbon or the larger ThinkPad T series, you can choose the size that fits your workstyle. Plus, long battery life ensures you can work on the go without constantly searching for an outlet.
6. Versatile Connectivity
ThinkPad laptops are equipped with a range of ports, including USB-C, USB-A, HDMI, and more. This connectivity versatility ensures you can connect to various peripherals and displays without hassle.
7. Global Support and Reliability
Lenovo's global presence means you can count on reliable customer support and service worldwide. The ThinkPad warranty offers peace of mind, ensuring minimal downtime in case of issues.
8. Sustainability Initiatives
In an era of environmental awareness, ThinkPad is committed to sustainability. Many models feature eco-friendly materials, and Lenovo actively participates in recycling programs.
Why ThinkPad Is Suitable for Business:
ThinkPad's legacy of durability, top-notch security, exceptional keyboard, and performance excellence make it the perfect companion for business professionals. Whether you're a corporate executive, an IT manager, or an entrepreneur, ThinkPad's reliability ensures you can focus on your work, confident that your laptop can handle whatever the business world throws at it.
In conclusion, the ThinkPad series is not just a laptop; it's a trusted business partner. With ThinkPad by your side, you're equipped to tackle the challenges of the modern business landscape with confidence, efficiency, and style.
Comment