Celebrating giving efforts amid the pandemic
Oct 03,2023 | AddOn Systems Pte Ltd
According to The Business Times, published on Tue, Oct 12, 2021, by Vivien Ang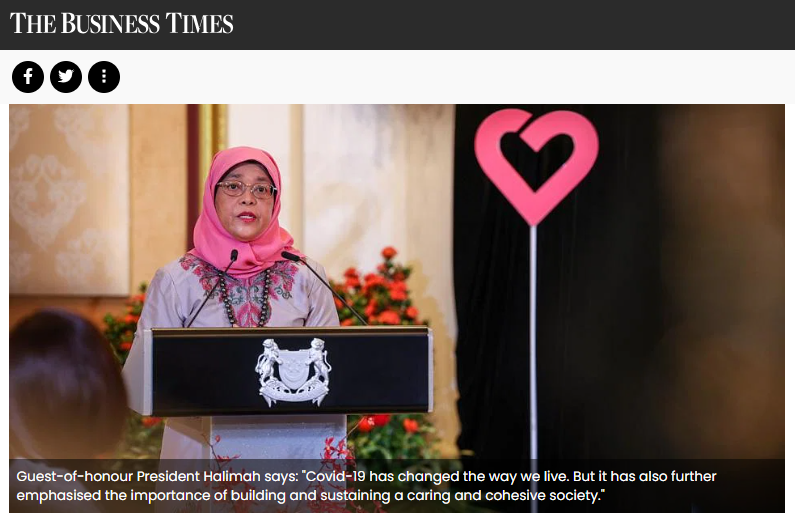 THE long-drawn Covid-19 pandemic has accelerated cleaning social enterprise Speco's transformation into a high-tech cleaning solutions provider.
The company was set up in 2017, and Benjamin Chua, chief executive officer, Speco Singapore Pte Ltd, said, in the following year, it started its research and development into a sustainable and biodegradable antimicrobial coating.

The firm transformed into a high-tech cleaning solutions provider by 2021 and the CEO added: "While business picked up during Covid-19 due to high demand for disinfecting services, Speco also saw an opportunity to provide a helping hand to those vulnerable groups in need who could not afford such services regularly. As such, we rallied our partners and stakeholders to contribute in ways that aligned with business needs."
Since 2020, the firm started working with special education schools (eg APSN and MINDS) to assist in the production process. To date, it has worked with more than 91 social service agencies and upskilled more than 300 individuals.
The company - which is also a Champion of Good 2020 - hires marginalised workers from groups which include ex-offenders and persons with mental health background, and was acknowledged on Monday (Oct 11) in the President's Volunteerism & Philanthropy Awards 2021 (PVPA 2021).
It was among the 5 winners under the Organisations of Good Award Category. Other winners in the category include Jardine Matheson Group of companies, FoodXervices Inc Pte Ltd, Maritime and Port Authority of Singapore and Caregivers Alliance Limited.
There were altogether 12 award winners in 4 categories - namely People of Good Award Category, Organisations of Good Award Category, Leaders of Good Award Category and the newly introduced City of Good Award Category.
This year's winners were selected from a pool of more than 300 nominations - a 33 per cent increase from the 2020 edition.
"Covid-19 has changed the way we live. But it has also further emphasised the importance of building and sustaining a caring and cohesive society," said guest-of-honour President Halimah Yacob.
This year's winning initiatives span a variety of causes and sectors, such as racial and religious harmony, empowering at-risk youth, and providing employment opportunities for communities in need.
Attending his first PVPA as the chairman of National Volunteer & Philanthropy Centre, Seah Chin Siong said: "In this long-drawn fight against Covid-19, the resoluteness from Singaporeans to help the community in need has never wavered but in fact, intensified."
President Halimah said that the awards has helped recognise cross-sector partnerships in the spirit of SG Cares, and an example is the Paediatric Emergency & Neonatal Care Project, which has raised the profile of our medical sector in the region, namely Surabaya, Indonesia.
Through a partnership with the East Java Provincial Government, clinical training workshops and a symposium was organised by Singhealth and Singapore International Foundation for healthcare workers in Surabaya Haji General Hospital (SHGH), effecting a reduction in the infant mortality rate at SHGH by 70 per cent.
Seah said: "It gives me immense pride to witness how our little City of Good is making ripples across the region, and I know we are capable of uplifting so many more by working together as people, organisations and leaders of good."
The PVPA 2021 comprised an independent panel of judges and the selection criteria included influence among stakeholders and future plans.
发表评论