AddOn Systems at SME Centre Conference 2023: Bridging IT Solutions for Singapore SMEs
Sep 14,2023 | AddOn Systems Pte Ltd
In a dynamic world where technology is at the forefront of business growth, AddOn Systems proudly joined the SME Centre Conference 2023 in Singapore. This annual event, renowned for its gathering of thought leaders, industry experts, and visionary SMEs, presented a unique opportunity for us to connect, share insights, and contribute to the transformation of Singapore's small and medium-sized enterprises (SMEs).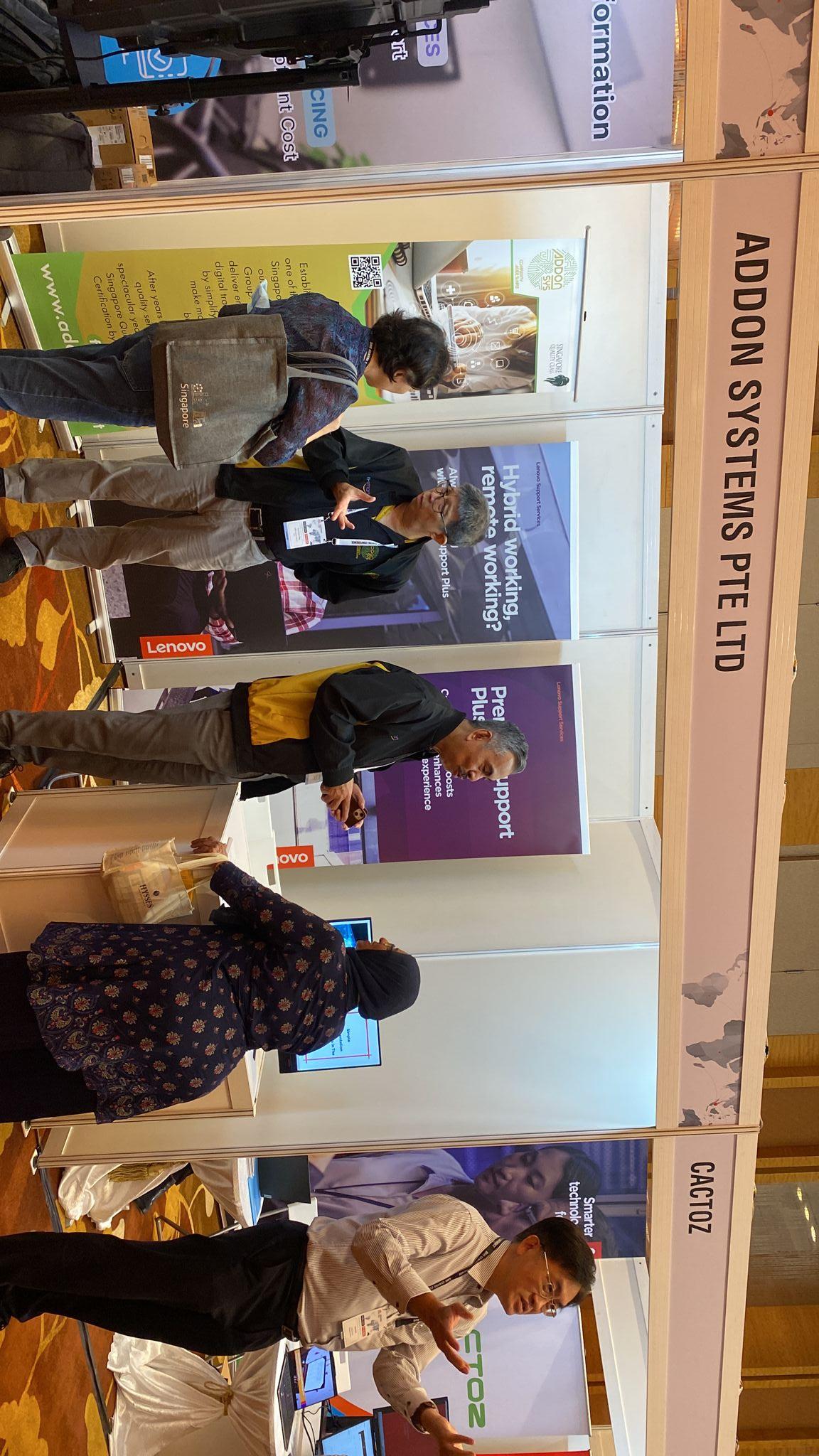 AddOn Systems' team has actively supported nearly 500 SME business leaders and entrepreneurs with expert IT solutions, forging connections to empower SMEs to thrive in today's dynamic business landscape..
Fostering Connections:
The SME Centre Conference is not just another event; it's a convergence of minds dedicated to addressing the challenges that SMEs face. AddOn Systems seized this platform to foster meaningful connections with Singaporean SMEs, business leaders, entrepreneurs, founders, and government representatives. It was a remarkable opportunity to understand the evolving landscape of SMEs and how technology can drive their growth.
Introducing Our IT Solutions:
At AddOn Systems, we understand that SMEs are the backbone of the economy, and their success is paramount. With this in mind, we were thrilled to introduce our range of IT solutions and services designed specifically to empower SMEs. From scalable cloud solutions to cybersecurity measures, we showcased how technology can be a reliable ally in enhancing productivity, efficiency, and competitiveness.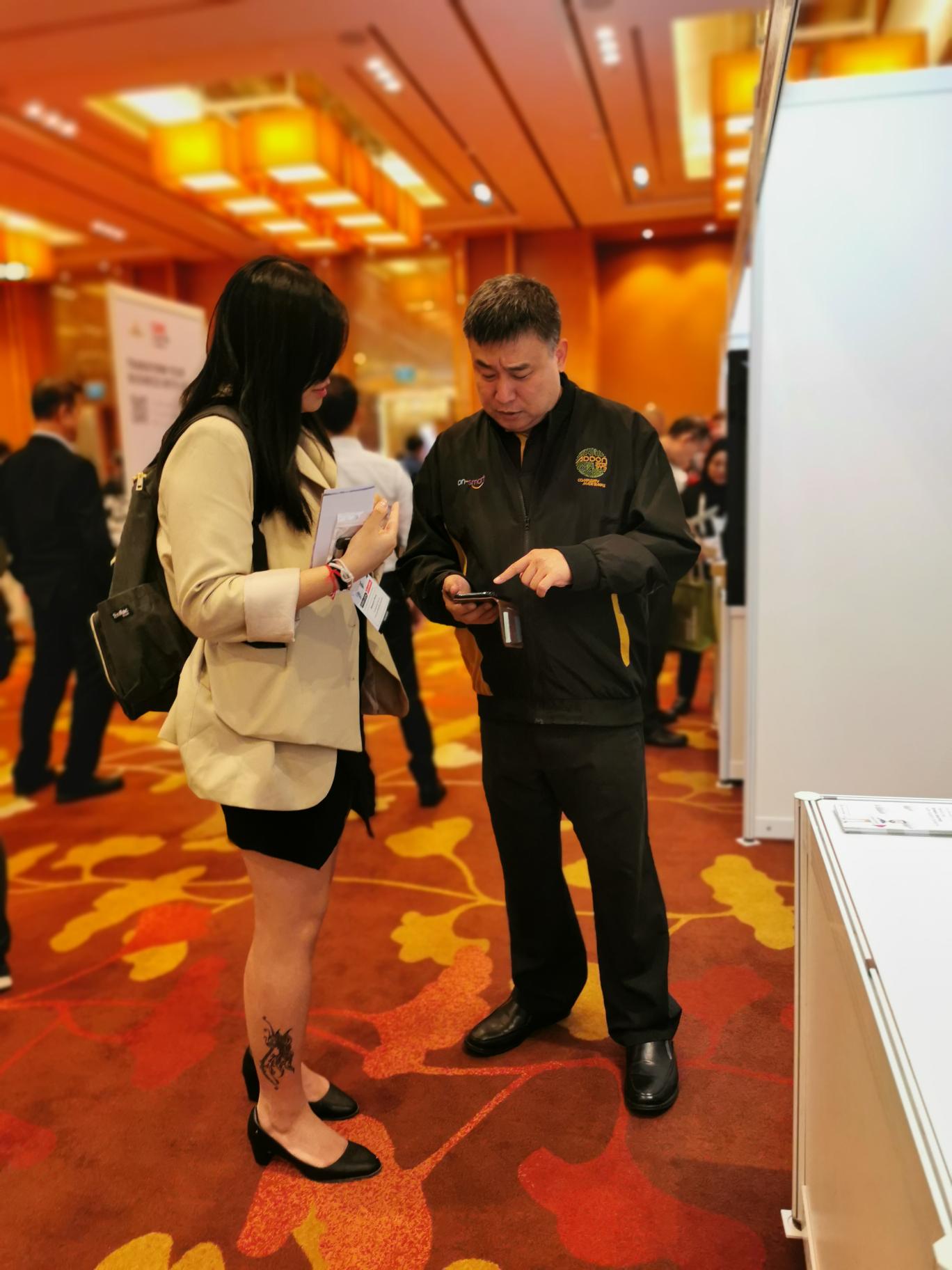 Mr Walter Soh - Senior Sales Manager
Supporting SMEs in Their IT Journey:
Navigating the intricate world of IT can be daunting, especially for SMEs. Our presence at the SME Centre Conference was not just about showcasing our products; it was a commitment to supporting SMEs in overcoming IT challenges. Our experts engaged with conference participants, addressing their IT concerns and offering guidance on how to harness technology for sustainable growth.
Empowering SMEs for Global Expansion:
The theme of this year's conference, 'Going Global, Scaling Up,' resonates deeply with us. We believe that technology plays a pivotal role in the journeys of SMEs as they reach for new horizons. Through insightful discussions and interactions, we provided SMEs with the tools, knowledge, and confidence needed to take the leap into overseas markets.
As we reflect on our participation in the SME Centre Conference 2023, we're inspired by the dynamism and innovation of Singapore's SME community. AddOn Systems remains committed to being a trusted IT partner, helping SMEs overcome IT challenges and embark on a transformative journey towards global growth.
We extend our gratitude to the organizers, fellow participants, and everyone who made this event a success. Together, we pave the way for SMEs to thrive in an increasingly digital world, driven by innovation and powered by technology.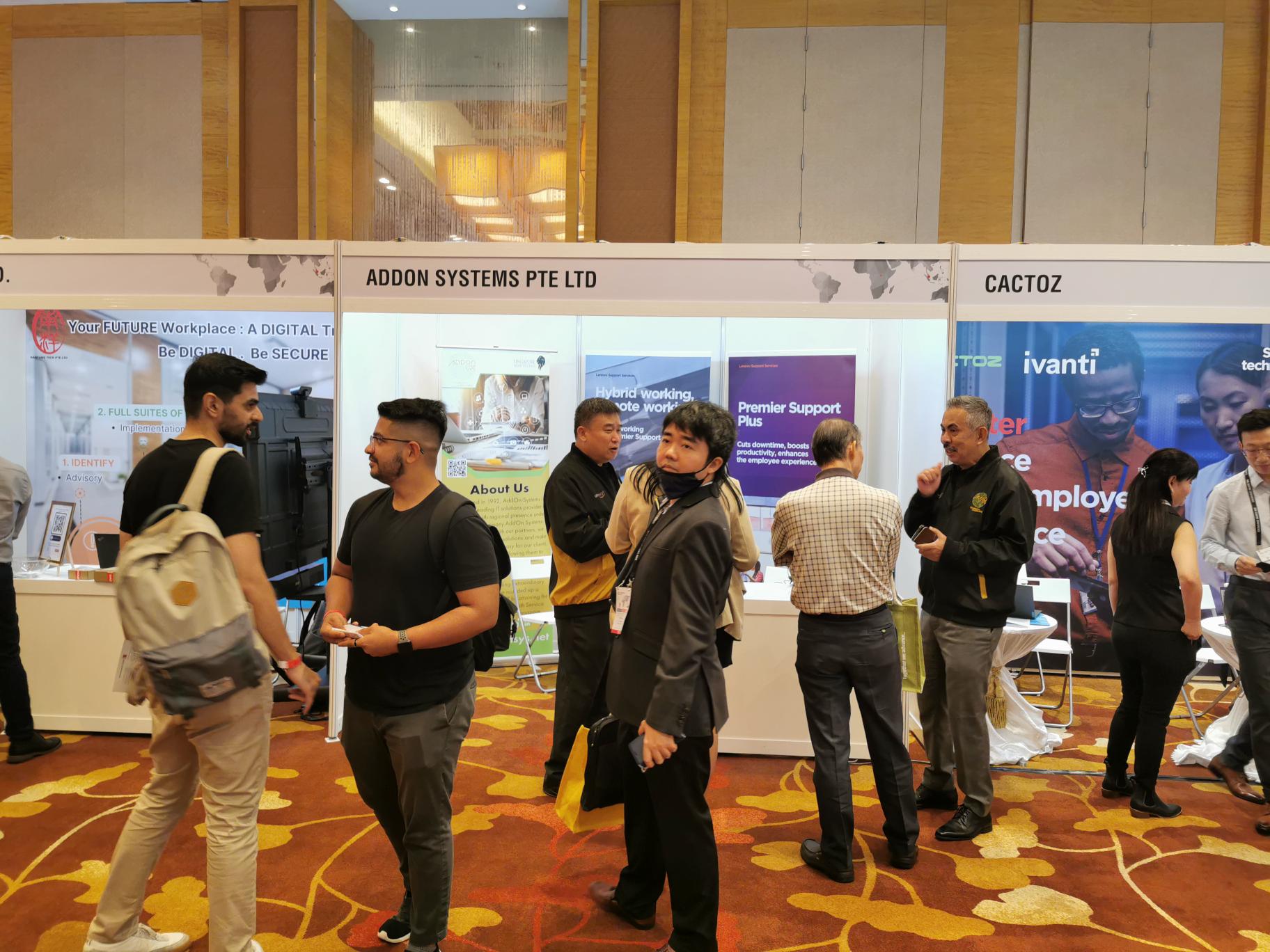 ABOUT THE CONFERENCE
Jointly organised by SME Centres and supported by Enterprise Singapore, the SME Centre Conference is an annual event that aims to address some of the challenges faced by the SMEs by bringing together thought leaders and industry experts to share their experiences and provide actionable insights for SMEs.

This year's conference seeks to inspire SMEs to go global and reach their next level of growth, as they gain insights on how to scale businesses and take the leap into overseas markets. Conference participants will be able to network with close to 1000 SME business leaders, entrepreneurs, founders, and government representatives, and also connect with business advisors and solution providers at an exhibition.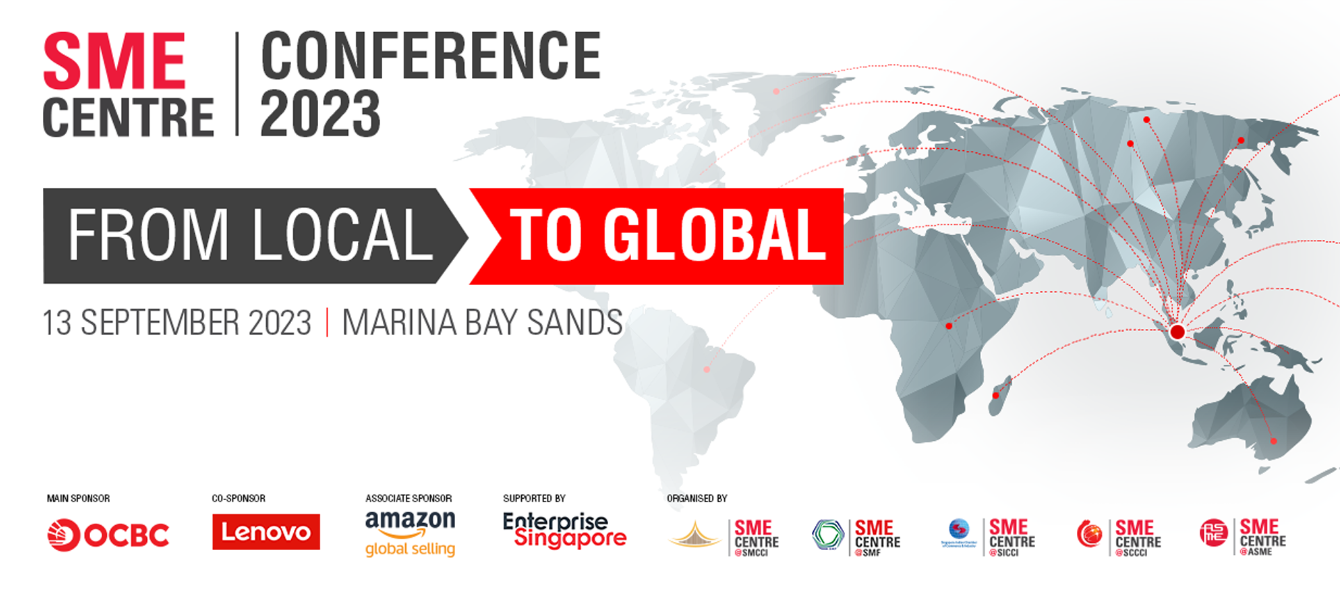 发表评论