Breaking News: Microsoft Inspire Unveils Game-Changing Innovations for Businesses Worldwide
Oct 06,2023 | AddOn Systems Pte Ltd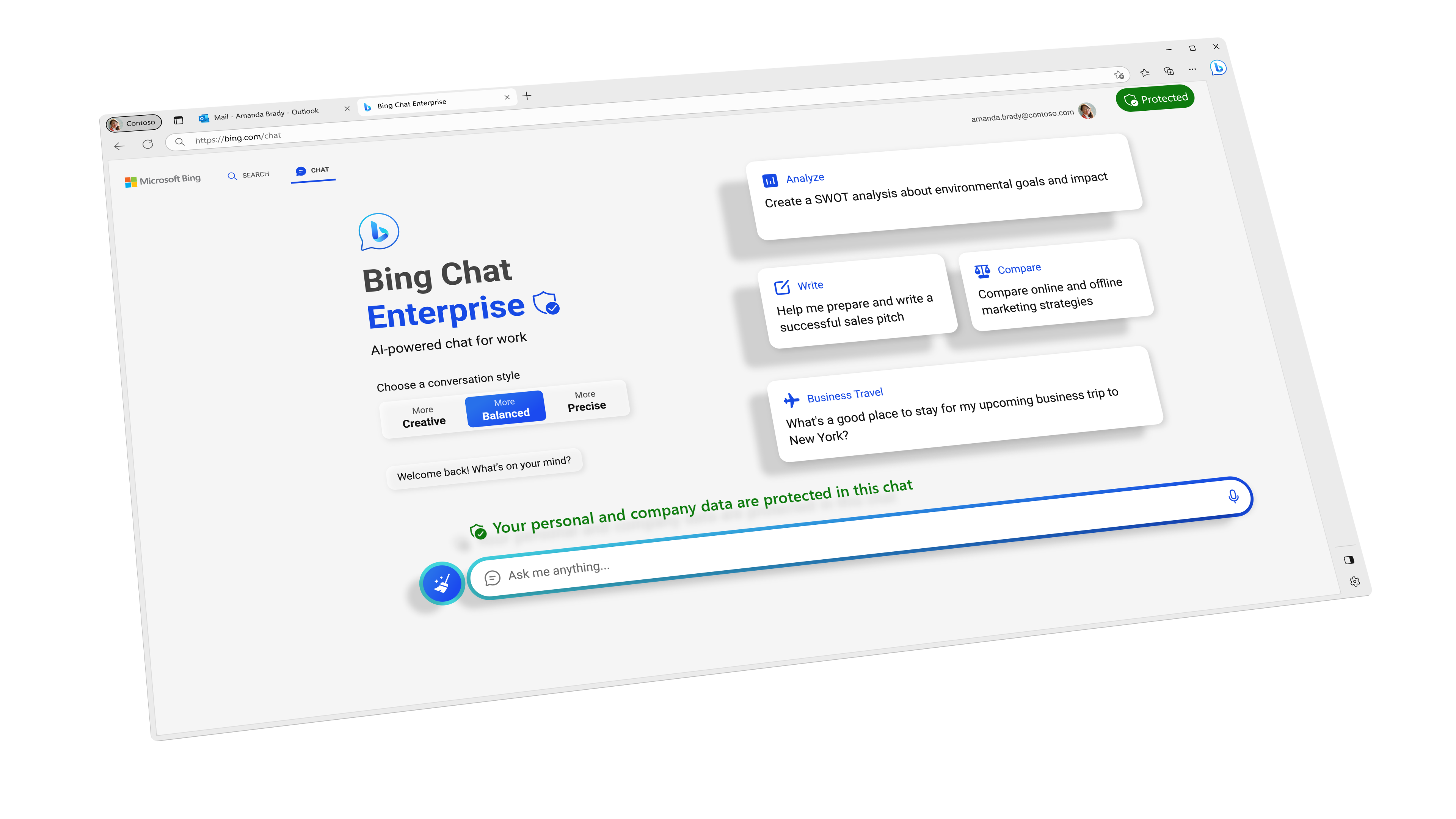 In a groundbreaking announcement at Microsoft Inspire, the tech giant has revealed a trio of innovations set to reshape the landscape of work and communication. This momentous event showcased Microsoft's unwavering commitment to redefining productivity, offering a glimpse into a future where AI-driven solutions empower businesses and individuals.
Bing Chat Enterprise: Bridging the Communication Gap
First on the agenda is Bing Chat Enterprise, a transformative tool aiming to revolutionize work conversations. Harnessing the power of artificial intelligence, Bing Chat Enterprise promises intelligent, AI-driven chat functionalities designed explicitly for the workplace. Already available in Preview, this feature is accessible to an impressive 160 million users, marking a significant step towards more seamless and innovative work communication.
Microsoft 365 Copilot: The Future of Productivity Unveiled
Microsoft's commitment to enhancing productivity took center stage with the unveiling of Microsoft 365 Copilot. This revolutionary tool seamlessly integrates large language models (LLMs) with organizational data, redefining the concept of productivity.
Priced at an affordable $30 per user, per month, Microsoft 365 Copilot is set to empower businesses subscribed to Microsoft 365 E3, E5, Business Standard, and Business Premium plans. By offering real-time intelligent assistance, Copilot aims to elevate creativity, productivity, and skillsets to unprecedented levels, promising a future where work is not just efficient but also innovative.
Visual Search in Chat: A New Era of Interactive Searching
In a bid to enhance search capabilities, Microsoft has introduced Visual Search in Chat, an innovative feature set to transform how users find information. This interactive tool, integrated into Bing Chat, brings a visual element to search queries, making the process intuitive and engaging. With Visual Search in Chat, users can explore the world visually, simplifying searches and improving efficiency.
As businesses and individuals eagerly anticipate these game-changing innovations, Microsoft's commitment to innovation and user-centric solutions remains evident. With Bing Chat Enterprise, Microsoft 365 Copilot, and Visual Search in Chat, Microsoft is shaping a future where work is not just a task but an interactive, creative journey.
Stay tuned for further updates as these groundbreaking technologies unfold, ushering in a new era of productivity and collaboration for businesses worldwide.
发表评论